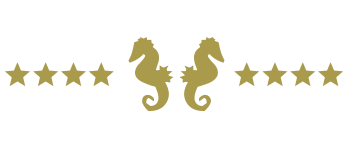 Distance from hotel: 10km/6MI

Transport: Minibus Garden

Suitable Clothing: Swimsuit, slippers, towel, change of clothes, water bottle
We'll be living the best moment of the day admiring the colors changing, from yellow to orange, from orange to pink and purple, and one we'll half way by the Saline, we'll take a break to watch this beauty while we listen to very curious and amazing things about the Saline, the salt production and the past! After the sun will set behind the horizon, we'll get back on our canoe to conclude our experience before it gets dark.
We offer this experience both in the morning and at night, under the light of the moon and stars.
It is an experience anyone can live and enjoy, also who has never tried canoeing before.
Thanks to our Minibus Garden we'll arrive at our destination in about 10 minutes.
Our super expert guide will welcome us and give us all we need to safely start our adventure!
The water of the canal is quite low and there are no waves, it is really the perfect place to start canoeing for the first time!
Our customers start off as beginners and finish the adventure as professionals!
Transport with our Minibus Garden
Canoe and paddles rent
Instructor/Guide
You'll be accompanied by our staff at all time durante tutta l'escursione