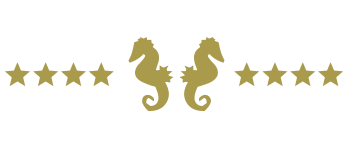 Distance from hotel: 6km/4Ml

Transport: Minibus Garden

Suitable Clothing: swimsuit, towel & slippers (jacket if windy)
Everyone in their lifetime desired and imagined to be sailing at least once, in the middle of sea, immersed into silence and peace. You can come with us on a special traditional boat: its brown sails will enchant you and will make you live a once in a lifetime experience together with our sailors, and if you'd like it, you could dive into the nice blue sea!
Thanks to our Minibus Garden we'll arrive at our destination in about 10 minutes.
After explaining briefly all safety rules, our skipper will tell you about the old tradition they are trying to keep alive, and will let you lift and raise the sails, engage with knotting and much more.
These boats were actually modified in 1900 in order to bring tourists to dive and enjoy the sea.
After tacking the coast, we'll dive and have fun far from everyone, relaxing and taking a break from everything before coming back to the harbour.
Transport with our Minibus Garden

Sailboat and skipper
Diving into open waters
Bottle of white wine and salty snacks upon request