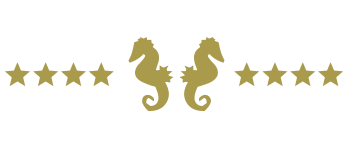 Distance from hotel: 37km/23MI

Transport: Minibus Garden

Suitable Clothing: summer clothes
Our offer includes special experiences, which we believe are also important because we bring our customers to meet incredible local associations who fight everyday to save wild animals and protect the environment we all live in.
We'll ask for a symbolic donation which will be given entirely to the association all together at the end of the season, and we'll bring you to meet CESTHA's giants marine turtle, the seahorses and the biologists who take care of them everyday in order to save them and be able to set them free as soon as possible. During the visit we'll learn so many things, and for whoever will fall in love with them it is also possible to participate to their liberation.
An amazing opportunity for customers of all ages! We received many thanks from parents and grandparents who never thought they could end up living such an experience during their vacations. Some kids created a donation box with a cardboard box and some of them wrote about our project at school..
Thanks to our Minibus Garden we'll arrive at our destination in about 35 minutes.
Our fav biologist will make a brief intro about the place they are located, and then she'll bring us to meet all the super turtles they are trying to save: she will tell us all about nesting and the many dangers they try to avoid on a daily basis, and how we can help them or make a little difference. Curing marine turtles isn't as easy as for normal vets with domestic animals, and they will also tell us about all their inventions in order to save some amazing reptiles.
Transport with our Minibus Garden
Visit to the Turtles' Hospital and guide by biologist
Donation to the center
You'll be accompanied by our staff at all time