3-STARS' HOTEL WITH SWIMMING-POOL IN PINARELLA DI CERVIA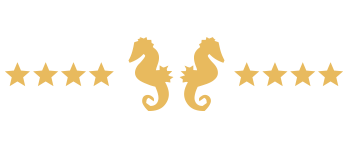 The 3-star Hotel Everest in Pinarella di Cervia is located in front of the pinewood that divides the hotel from its private beach Le Lido, just 200 meters away and for the exclusive use of Severihotels guests. The pool area and the rooms have been completely renovated. We offer an all-inclusive service and organize excursions guided by our staff (MINIBUS GARDEN EXPERIENCE), to help you discover the most fascinating places in our territory, to give you new possibilities to experience the Italian Riviera.
WIDE BRIGHT SPACES
The restaurant is located on the first floor of the Hotel where you could enjoy breakfast, lunch and dinner with main and second courses served at the table, a vegetables buffet and desserts. Drinks with meals included.
New for 2023. For those who wish, they could choose to have lunch or dinner on the beach, at no additional costs.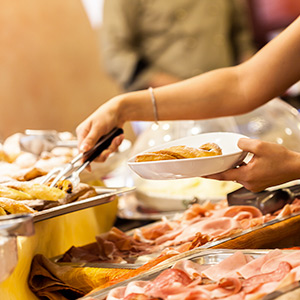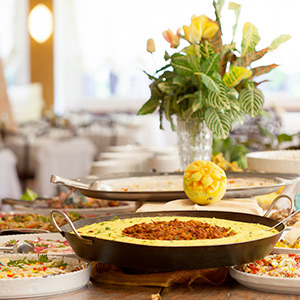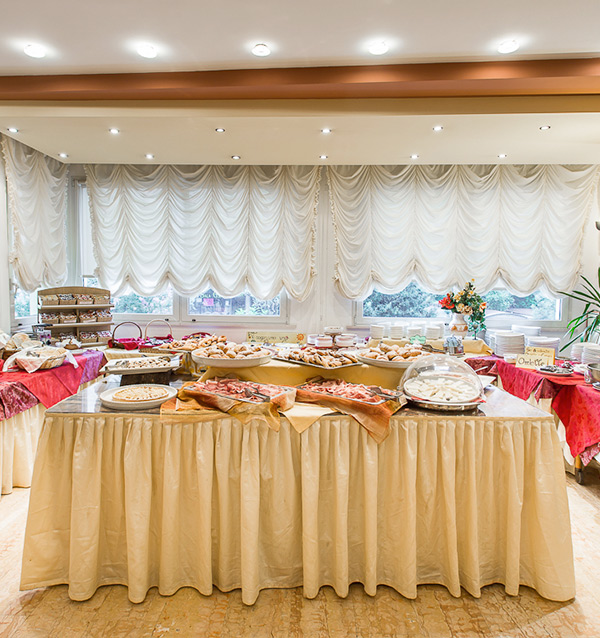 Choose when to arrive at the hotel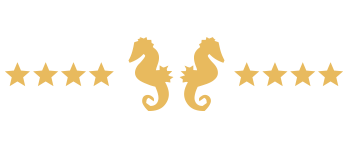 FREE
Shuttle Service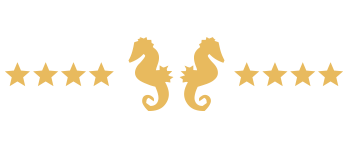 ✓ on Saturday and Sunday from 7:30 to 23:00
Severi Hotels provides a FREE shuttle service for all its guests, to and from the Cervia-Milano Marittima train station and the Pinarella bus point.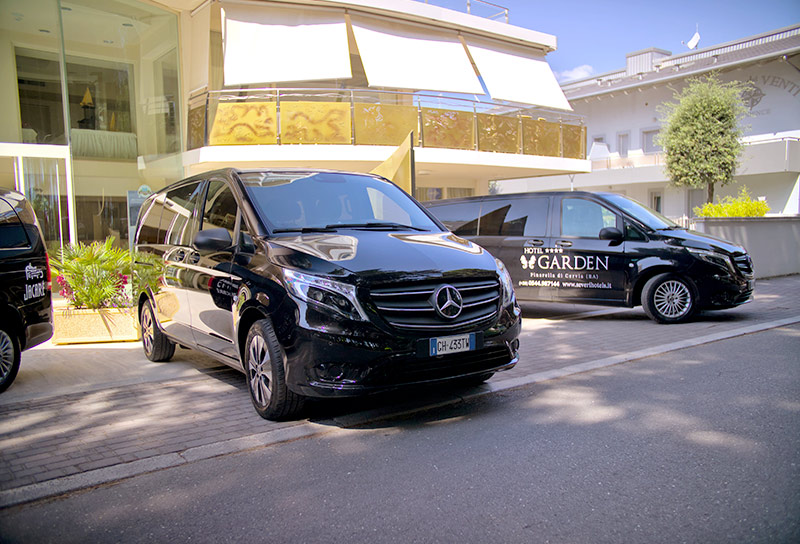 ARRIVAL & DEPARTURE
STANDARD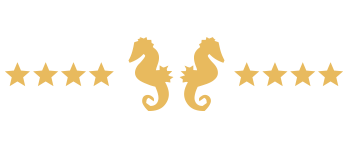 Full board starts with lunch and ends with breakfast.
✓ Check-in: the room will be at your disposal by 2pm on the day of arrival
✓ Check-out:the room must be vacated by 10am on the day of departure
✓ Beach Service: 1 sun umbrella and 2 sun beds per room, available from the first day of arrival from 10.30 am until the evening of the day before departure
✓ Car Park:at your disposal from 10:30am and must be vacated at 10am on the day of departure

ARRIVAL & DEPARTURE
COMFORTABLE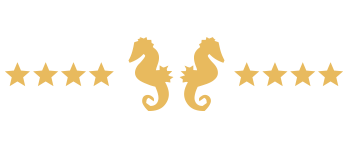 Full board starts with dinner and ends with lunch.
✓ Check-in at 3:30pm: room ready upon your arrival
✓ Check-out at 1pm: keep the room until 1pm on the day of departure
✓ Beach Service: keep the sun umbrella until 2pm on the day of departure
✓ Car Park:available from 3:30pm on the day of arrival and must be vacated by 2pm on the day of departure