HOTEL EVEREST PRICE LIST IN ALL INCLUSIVE FORMULA
Summer 2021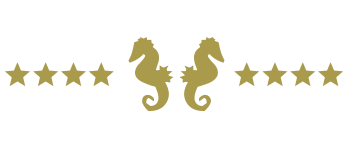 Room 
Classic
29.05 – 04.06
06.09 – 20.09


€ 67,00

05.06 – 11.06
28.08 – 05.09


€ 74,00

12.06 – 18.06
/


€ 86,00

19.06 – 06.08
23.08 – 27.08


€ 95,00

07.08 – 22.08
/


€ 113,00

Room 
Topazio
29.05 – 04.06
06.09 – 20.09


€ 73,00

05.06 – 11.06
28.08 – 05.09


€ 81,00

12.06 – 18.06
/


€ 92,00

19.06 – 06.08
23.08 – 27.08


€ 100,00

07.08 – 22.08
/


€ 119,00

Room 
Corallo
29.05 – 04.06
06.09 – 20.09


€ 77,00

05.06 – 11.06
28.08 – 05.09


€ 83,00

12.06 – 18.06
/


€ 95,00

19.06 – 06.08
23.08 – 27.08


€ 104,00

07.08 – 22.08
/


€ 124,00
PRICE LIST OF CONNECTING ROOMS IN ALL INCLUSIVE FORMULA
Summer 2021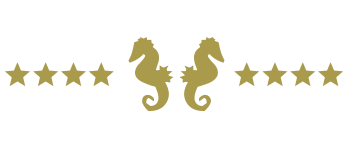 Connecting room 
Classic
29.05 – 04.06
06.09 – 20.09


€ 221,00

05.06 – 11.06
28.08 – 05.09


€ 245,00

12.06 – 18.06
/


€ 280,00

19.06 – 06.08
23.08 – 27.08


€ 323,00

07.08 – 22.08
/


€ 376,00

Connecting room 
Topazio
29.05 – 04.06
06.09 – 20.09


€ 270,00

05.06 – 11.06
28.08 – 05.09


€ 300,00

12.06 – 18.06
/


€ 337,00

19.06 – 06.08
23.08 – 27.08


€ 380,00

07.08 – 22.08
/


€ 443,00
Price in Euro per day per person valid for a minimum stay of 3 days in a double room.
The price for the communicating rooms is per room per day.
FULL BOARD – INCLUDING DRINKS, CAFETERIA AND 1 BEACH UMBRELLA AND 2 SUNBEDS FOR DOUBLE OR MULTIPLE ROOM AT OUR BEACH IN THE STANDARD LINE
Rates do not include the tourist tax, to be applied from May to September only for the first 7 consecutive nights (children under 14 are exempt)
CHECK IN
The room will be at your disposal at
lunchtime (by 14:00) on the day of arrival
CHECK OUT
The room must be emptied
than 10:00 on the day of departure
DON'T LOSE YOUR DOWN PAYMENT!
If you are unable to come, you will not lose the down payment, you can use it for stays at Severi Hotels in Pinarella di Cervia even in following years.
Data for sending the down payment
Below are the data necessary for sending the down payment as a final confirmation of your booking. The payment must be made only AFTER the telephone confirmation by our operators, within 10 days of the telephone confirmation.
You can use it for a stay at all our Hotels, Residences and Apartments during this season or IN THE FOLLOWING YEARS.
BANK TRANSFER
BENEFICIARY: HOTEL EVEREST
Banca Popolare dell'Emilia Romagna — Agenzia di Cervia
IBAN: IT 56 Y 05387 23602 000 000 143412 – BIC/SWIFT: BPMOIT22XXX
REASON FOR PAYMENT: reservation Fam. XXXXXX for Hotel Everest
Reductions and Supplements
Reduction for 3 people in room with 2 full price adults
– From 0 to 11 years -40%;
– From 12 on -20%.

Discount for the fourth person in the room, the youngest -60%.

Discount for half board (if continuous throughout your stay):

-20%

May – June – July – September on the All Inclusive Price List

-10%

August on the all Inclusive price List

Extra charge for single room:
from + 0% to + 50% depending on the period and the type of room

1 adult and one child: possibility of discount also for the child depending on the type of room and the period.
On demand Services
At the Hotel restaurant: choice of special wines, draught and bottled beer

At the "Club-Cafè" bar: all alcoholic drinks

At our beach "Le Lido": the first three rows on the sea are on request with a daily supplement

Orders at the beach bar and at the "Le Lido" Bistro'

Your favourite newspaper, to be ordered the previous evening (the service is free, you pay only for the newspaper)

Visit of a doctor or paediatrician at the hotel premises

24-hours emergency assistance at the hotel premises (June, July and August)
Arrival and departure rules
Full board begins with lunch on arrival day and ends with breakfast on departure day

Half board includes lunch or dinner at your choice

On the arrival day, the room will be at your disposal at lunchtime, NOT AFTER 14.00.
During the stay, the room will be cleaned by 14:30 (Saturday and Sunday by 16:00).
Rooms will be emptied within 10.00 on departure day

Beach umbrella and sunbeds will be available  until the evening before departure day (for example: departure on Sunday= sun umbrella available until Saturday evening).