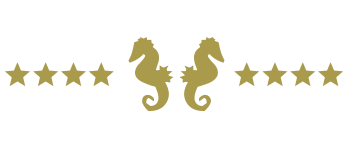 Adventure, Sport & Nature

Distance from hotel: 10km/6Ml

Transport: Minibus Garden

Suitable clothing: swimsuit, slippers, towel, change of clothes, water bottle

Duration: about 2:30 hours
Do you want to visit the Saline but you also look for fun adventures?
This is the right experience for you!
We offer this experience in the morning, during sunset or by night under the light of the moon!
Thanks to Minibus Garden we'll be arriving at our destination in about 10 minutes and we'll be ready to start our adventure! We found the perfect place to allow anybody to live this amazing experience: the water is low and there are no waves, the canal is narrow which helps you to learn easily how to manage your canoe, and overall we'll be paddling for 1,5km which is just fine for people who never did it or that do not do it professionally.
In the middle of our trip, we'll take a break by the saline, where an expert guide will tell us a lot about them, the production of the famous Sweet Salt of Cervia, the flora and the wildlife which characterize them. We'll admire the wonderful landscape and if we're lucky we'll be seeing the pink flamingo besides many other amazing birds. On the way back, you'll already feel like a pro!
Transport with our Minibus Garden
Canoe and paddles rent, instructor/guide
You'll be accompanied by our staff at all time