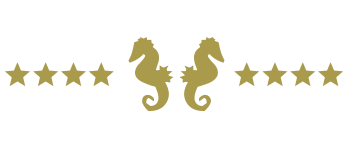 Difficulty: Easy but a lot of staircase and differences in height

Distance from hotel: 48 km/30 MI

Transport: Minibus Garden

Suitable Clothing: summer clothes, hat and comfy shoes

Duration: about 5,5 hours
Do you want to add some cultural experiences to your holiday?
Between Emilia Romagna and Marche lies the Republic of San Marino, the capital of independence, the oldest surviving republic in the world, a UNESCO World Heritage Site since 2008. Situated on top of Mount Titano, along with its three towers, the Government Palace and the Basilica, San Marino is a small town that can be visited comfortably in a day.
We will ascend into the historic center by cable car to find breathtaking views and begin our guided tour that will take us through the narrow streets of the village to the wonderful Towers built in 1253. We will take you to the Basilica del Santo and enter 2 monuments of your choice!
Don't worry! We will also leave you some free time to go shopping in the beautiful little stores!
Experience suitable for children as well!
Return transport with the Minibus Garden
Scenic cable car ride
Tour with official guide
Visit to two monuments and the basilica