A Family Holiday in Romagna
Holidays for every child are synonymous with amusement. A rich program of recreational activities, workshops, board games, baby-club and baby-dance (*) is available both in the hotel and on the beach. For parents, the opportunity to spend a relaxing holiday enjoying all-inclusive services. For those wishing to experience a family experience, we organize excursions to the most popular places in our city.
(*) COVID standards permitting.
In hotel
Our Nanny will keep the children company 6 days a week in the 'Calimero' room at set times with:
Creative workshops, board games

Drawings, colors and children's make-up

Board games and constructions
Throughout the day the All Inclusive formula at the hotel bar with fruit juices and soft drinks.
In the evening there will be moments of fun for the whole family: shows by entertainment and tournaments.
There are many possibilities for excursions on the cycle paths of the city with bicycles available equipped with child seats and helmets.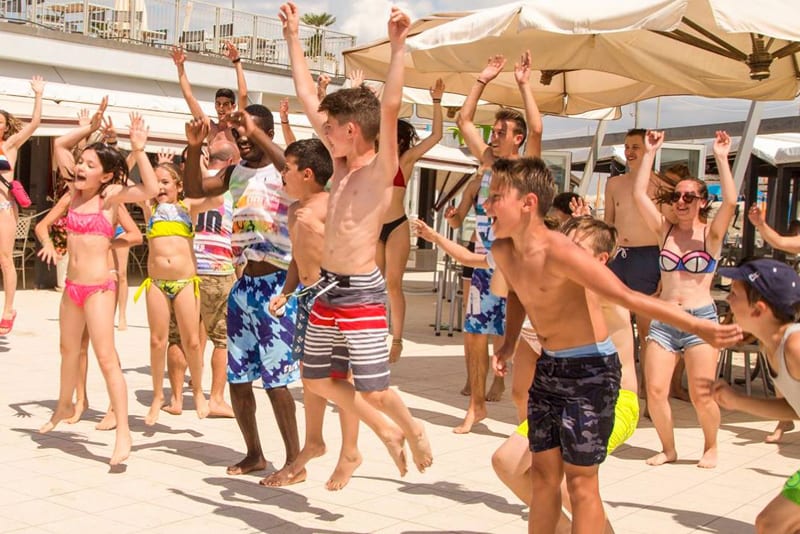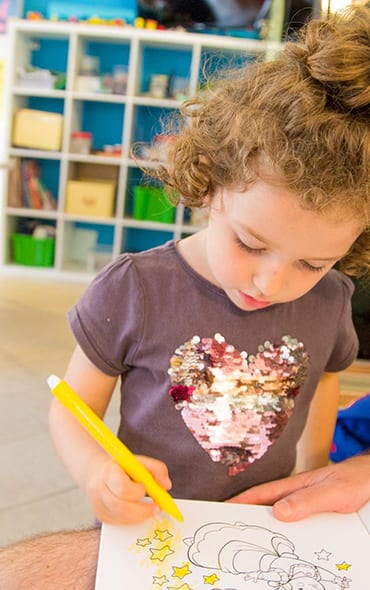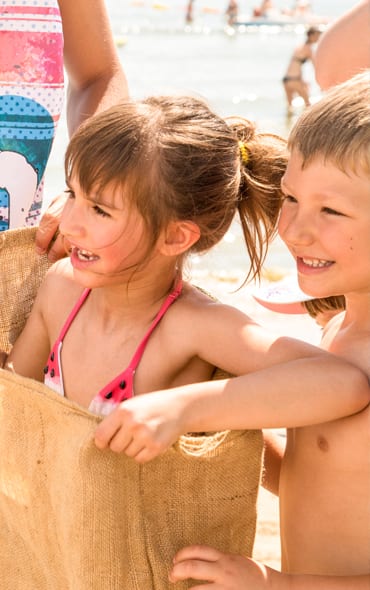 At the beach
Every day from May to September, our entertainment staff will offer activities to entertain our little guests: baby dance, themed workshops, team tournaments and games, small shows and karaoke (*).
The private beach 'Le Lido' is equipped with a children's playground, table football and bowls.
(*) COVID standards permitting.
Draw-sheet in oilcloth on request

Minibar (Topazio ad Corallo rooms)

Reception from 07.30 to 23.30

Water and soft drinks dispensers

Bicycles for adults with child seats (to be collected at the "Bike Center" at H. Garden at 200mt)
24-hours emergency assistance at the hotel premises

Visit of a doctor or paediatrician at the hotel premises

Our hotel is located at:
– 800 meters from the medical guard
– 4km from the city hospital