at the BEACH bar
and at the HOTEL bar


ENTERTAINMENT 7/7
during the day on the beach
and in the evening in rotation in the hotels of the Severi chain

in the "Scooby-Doo" children's room at set times

BICYCLES &
MOUNTAIN BIKES
for children with helmets,
bicycles for adults with child seats

A wide choice of snacks
in the bar area every afternoon

1 heated panoramic swimming pool
Draw-sheet in oilcloth on request
24h water and soft drinks dispensers

Fenced outdoor area and indoor space with play area

Preparations of baby food for the little ones in advance of restaurant hours

Lift (except in dependencies)
24-hours emergency assistance at the hotel premises

Visit of a paediatrician at the hotel premises

Our hotel is located at:
– 800 meters from the medical guard
– 4km from the city hospital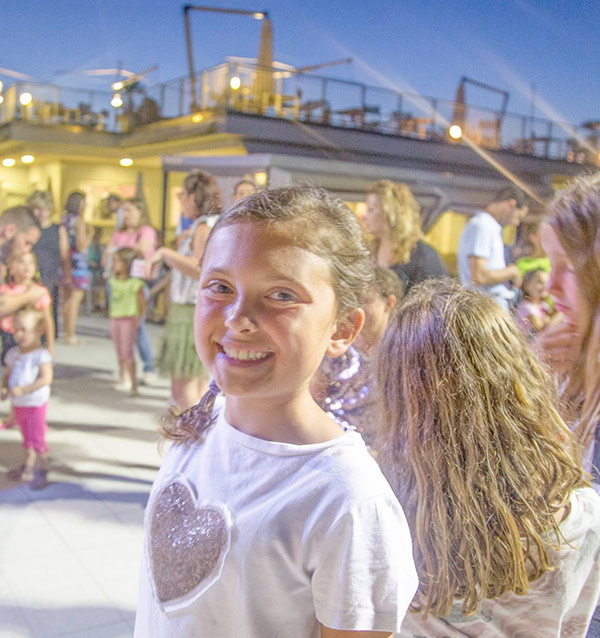 ENTERTAINMENT 7/7
Every day from June to September on the beach, our entertainment staff will propose activities to entertain our guests: baby dance, workshops, tournaments, team games and group dances. The beach is equipped with a giant marine-themed inflatable, a ping pong table, a beach volleyball court and a bowls court.
The Cinzia Hotel has a room for the little ones and a fenced outdoor area equipped with games.
In the evening, the entertainment staff offers shows in the hotels of the severihotels.it group (up to two evenings at the same time) where all our guests could participate.