2/3/4 STAR HOTELS IN THE FIRST LINE IN PINARELLA DI CERVIA
We are a small hotel group of 2-stars, 4-star and 3-star hotels and apartments in residence in Pinarella di Cervia on the Romagna Coast. Our tradition in hospitality began in 1965 and continues with great passion to this day. All our Hotels and Appartments suggest an All Inclusive stay and are located in front of the beautiful pine forest, functions as the green lungs  of our locality, which separates them from our private beach.
ALL INCLUSIVE
STAY
PRIVATE
BEACH
IN THE
FIRST LINE
SUPER All Inclusive 🙂
The all-inclusive service never seen before, highly appreciated by our customers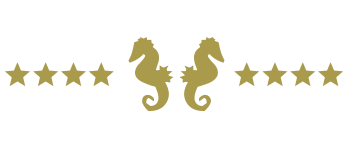 Comfortable arrival and departure
At the time of booking, you can also choose the new option
check-in at 15:30 // check-out at 13:00
BENEFITS
– room ready upon your arrival
– avoid the traffic
– keep the room until 13:00 on the day of departure
– keep the umbrella until 14:00 on the day of departure
– avoid the queue at check-in
Minibus Garden
Experience
Holidays in Romagna are not just sea. Our region represents our cultural identity: this is why it is very important for Severi Hotels to enhance it. We believe that the best way to do this is to personally accompany you to places of history, tradition, along the natural landscapes that, fortunately for us, surround us. We propose a series of excursions and guided tours that we first experienced directly, to discover the more or less known sides of our territory.
Our landscape offers views of incredible poetry, where the secrets of ancient crafts that produce the excellences of our area are still preserved: you will have the opportunity to experience an unforgettable day enriched by the magic of the story and of nature. Our proposal includes itineraries for all tastes, for those who love adventure, sport, culture or food and wine excellences.