News 2022

Dear friends, starting from the 2022 summer season, our ALL INCLUSIVE is enriched with new services, becoming SUPER!
The moment of holiday is an opportunity to deservedly enjoy a time of relaxation, serenity and fun.
This is why we have decided to implement the services included in the ALL INCLUSIVE Severi Hotels Formula,
both in the hotel and on the private beach 'Le Lido', hoping to please you and above all by rewarding your choice.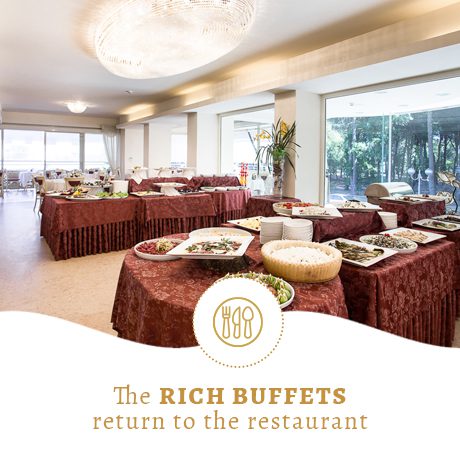 The rich buffets are back in the restaurant room. At lunch and dinner you will find the varied proposals of appetizers with mixed salads, cooked, raw, au gratin and baked vegetables together with the inevitable dessert buffet. The breakfasts will return to have their rich choice between sweet and savory, always all buffet style.
Do you prefer table service? No problem. The service will be maintained and we will be happy to satisfy you anyway.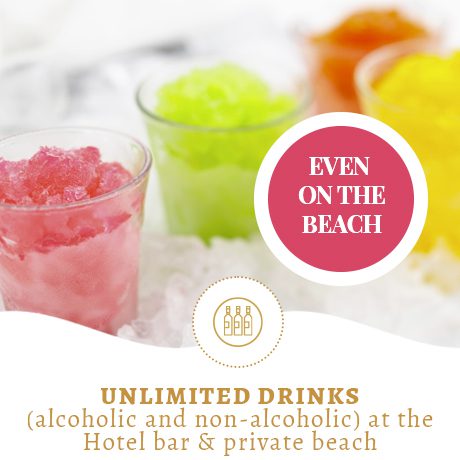 2/UNLIMITED CONSUMPTIONS AT THE BAR HOTEL / BEACH

Throughout the season INCLUDED in the price you will have drinks at the beach bar with slushes, soft drinks, fruit juices, cafeteria, alcoholic and non-alcoholic aperitifs, beer, digestives and SPRITZ. At the hotel bar you can also order alcoholic drinks, always included in the price of your ALL INCLUSIVE stay.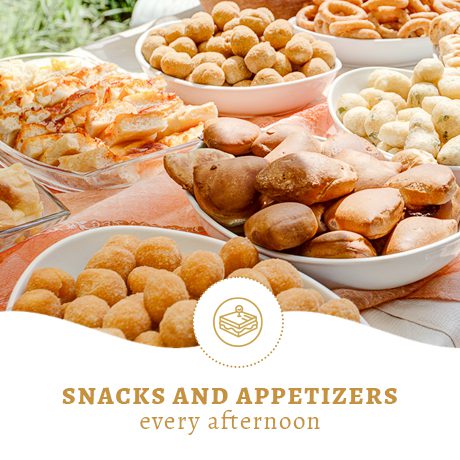 3/SNACK FOR EVERYONE 
After a nice swim or a bike ride, you always want something good. This is why we decided to set up the snack corner every afternoon in the bar area of the Severi Hotels, offering a wide choice of appetizer buffets, to satisfy the peckishness of both adults and children.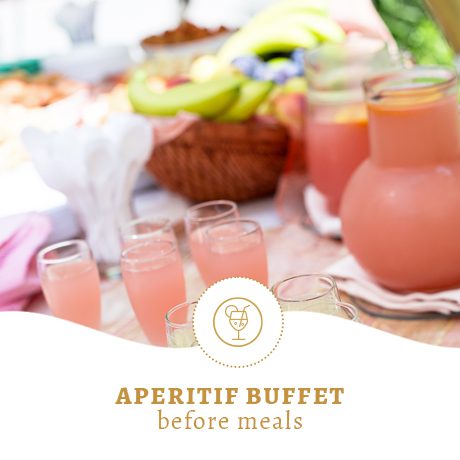 4/APERITIF TIME 
Before the main meals, a colorful aperitif buffet corner will be set up in the bar area of the Hotel, where you can happily sip a good drink and fully enjoy your holiday while waiting for lunch or dinner.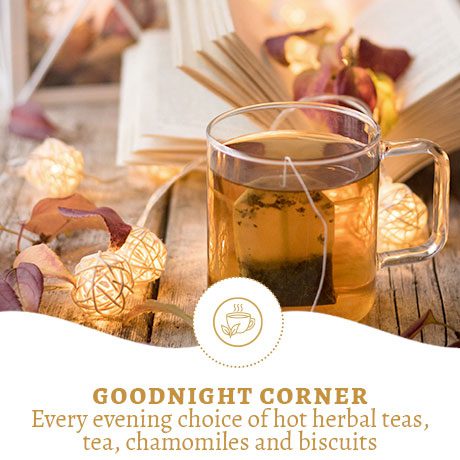 5/RELAXING MOMENTS 
Let yourself be pampered in the bedtime corner with chamomiles, tea, herbal teas, hot milk and biscuits to end the day well.
Every evening at the hotel bar from 10 pm to 11.30 pm.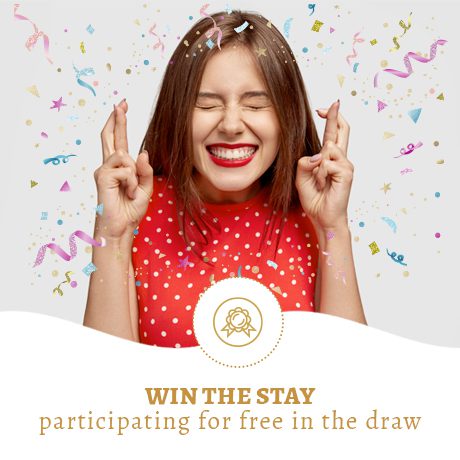 6/WIN A STAY 
Each week you can win a stay by participating in the free drawing for the WINNING ROOM. All guests staying overnight in our facilities will be able to participate in this drawing every Monday afternoon: Hotel Garden, Hotel Cinzia, Hotel Everest, Hotel Roxy or Residence Rosa dei Venti who can win the entire stay up to a maximum of 7 consecutive nights at a of severihotels.it structures
The entire regulation can be found at this link